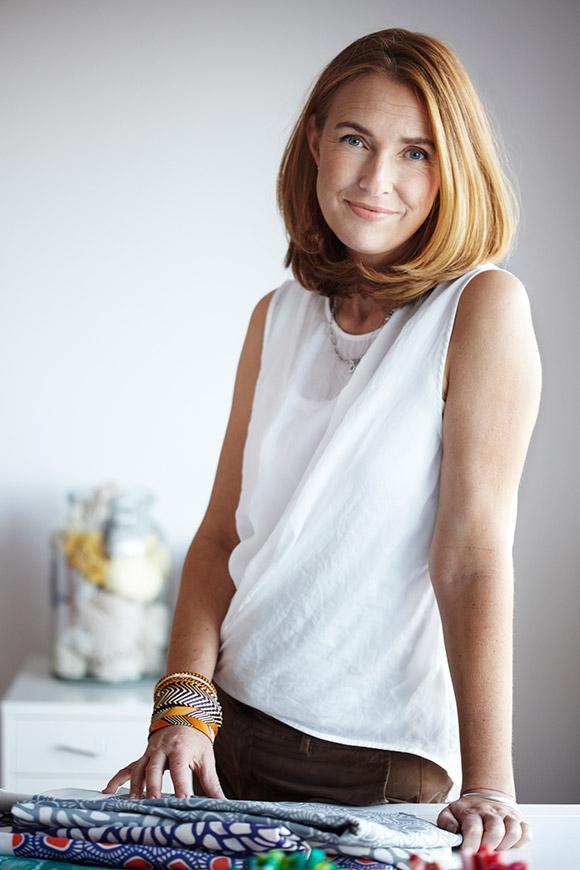 Ulrika
Gyllstad is printed, organic textiles for your home, your kids and for you. The brand was founded in 2014, by textile & fashion designer Ulrika Gyllstad.
Ulrika has her background in fashion and has worked for H&M and GANT among others. Since 2006 Ulrika has been working exclusively with interior textiles, creating her significant prints for fabrics, cushions, bags and much more. With her brand Gyllstad, Ulrika wants to share her passion for prints and textiles, interpreting the beauty of nature in her characteristic Scandinavian design.
"Launching a textile collection just couldn´t be done without caring about our future and our precious earth! The traditional textile industry still has a long way to go environmentally. I want to do all I can to contribute to a better environment and to fair trade. So - the absolute main part of all my products are made out of certified, organic, fair trade fabrics, and I use the most eco-friendly print methods available. This makes me sleep well at night – knowing that we can all do something to contribute!" Read more in our environmental policy.
Enjoy my printed organic world!
/Ulrika